Click image to enlarge and use arrow keys to see more!

Click image to enlarge and use arrow keys to see more!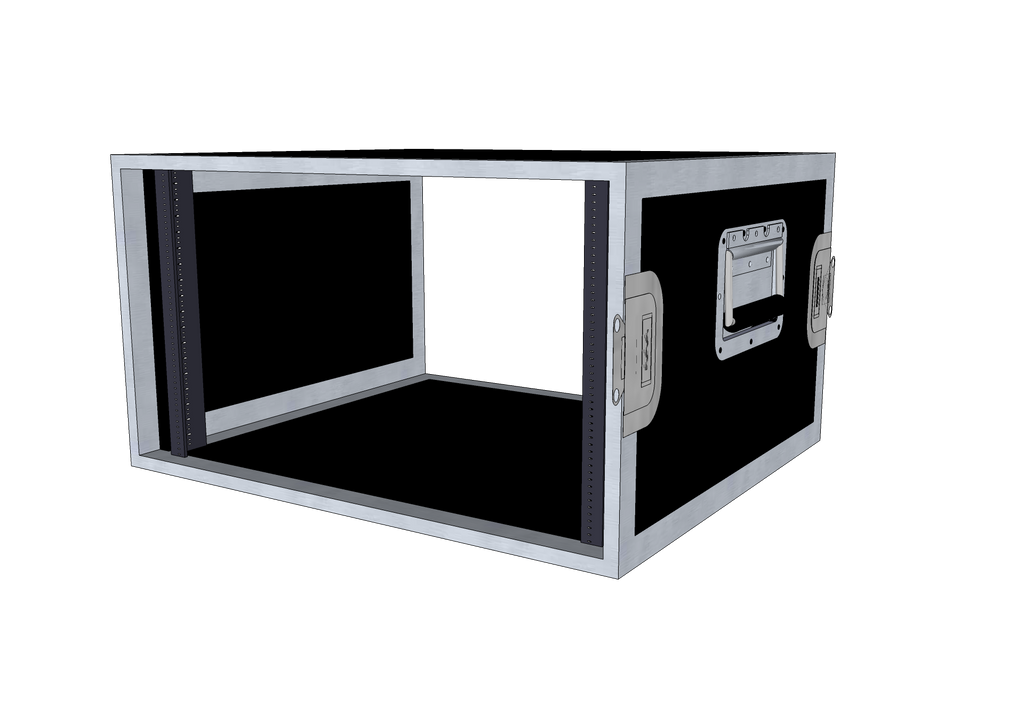 Racks
Brady Cases ATA Rack Case
Details
These are heavy duty rack cases. Pick your number of units first and what type of rack (shock-mounted or standard), then the thickness of wood or polypropylene, and then choose below whether you want casters (4 inch swivel casters, or pullout handle and casters to tilt and roll)

Our shock-mounted rack cases come with an ABS laminated birch & an interior rack shell with at least 1" of foam between the exterior case and inner shell that absorb rattling or impacts to the outside of the case, keeping the internal components safe and secure. The standard racks have the rails mounted to the inside panel of the case. They comes with pre-threaded rack rails on front and back, 4 recessed spring-loaded handles (2 per side except on smaller cases), etc. They come with a standard depth of 20" for all racks over 10U and 15" depth for 4U-10U, but they can be built narrower or deeper.

Several additional options are shown in the photos - table legs for the lids, interior doors (for isolation racks), colors/stained wood, access hatches for laptops, cabling, etc. Contact us for exact pricing on these options.

We can do lift-off racks as well (a 3/8 inch or 1/2" interior rack that lifts out of a shock-mounted case - shown in photos). Contact us for pricing on that as well.

4U-10U = 15" standard depth
12U-24U = 20" standard depth
Different depths available on request!
Brady Cases Standard and Shock-Mounted ATA Rack Cases, standard in the below sizes. We can make odd numbered racks upon request

4U
6U
8U
10U
12U
14U
16U
18U
20U
22U
24U