Click image to enlarge and use arrow keys to see more!

Click image to enlarge and use arrow keys to see more!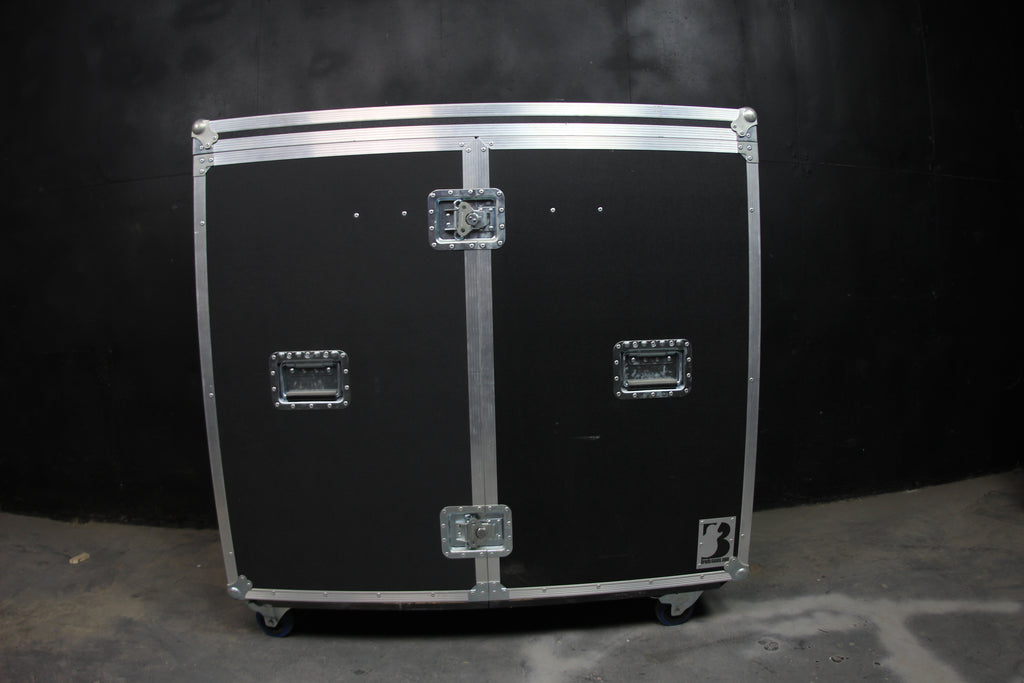 Foldout Merch Case With Extras! - Clearance
Foldout Merch Case With Extras! - Clearance
Details
This is a foldout display case. You take the top lid off, unlatch the front and swing the sides out and the display portion ratchets up to 10 different heights. This particular case was on the road for one tour and is in near perfect condition except for minor scratches on the top lid.
It has two roomy drawers in the bottom center - great for posters, extra equipment, etc. Lots of dividers for lots of storage for shirts, cds, and miscellaneous items. There's a drawer for a printer, iPad and cabling on the right. 
It has a cash box built in included in the price (a $200 unit) that you can plug in an iPad or computer, thermal printer for receipts, and even a barcode scanner if you want to add that. Contact us if you're wanting those additional accessories (we have several thermal printers, card readers, and a barcode scanner).
The lid is foamed but you can add 
table legs for $75 for standard legs or $100 for adjustable to have it become a table next to the case or used elsewhere. LEDs aren't in the display area right now but that can be added to light up the items in there ($125 for RGB LEDs that has a remote, controller and can cycle through different colors or can be set to one single color - or $100 for just white LED strips). It does have an upgraded velcro surface inside the display making it easy to velcro items in place, price tags, etc.

It'll need to ship via freight (or you can pick it up). I put an estimate on freight shipped to most of the US if going to a business with either a loading dock or able to be pulled off the truck without the lift gate. If it is going to a residence and/or needs a lift-gate, we'll quote that out and add to the final shipping price. We can also ship it to a freight terminal near you and can be picked up to avoid any additional fees from the freight company. 

These cases are awesome to be able to open up 6 latches, swing it out, plug in an extension cord into the included power inlet and it is a fully set up display, POS system that displays your merch, keeps things organized and easier to inventory, and the top right side is a padded surface for having the laptop, iPad, card swipe or other features for purchasing (has a power outlet on top as well to power any devices and a USB cable run from the top down to the cash box). The amount of time this case saves on setup with pay itself off quick. 

Contact us for any questions!