Click image to enlarge and use arrow keys to see more!

Click image to enlarge and use arrow keys to see more!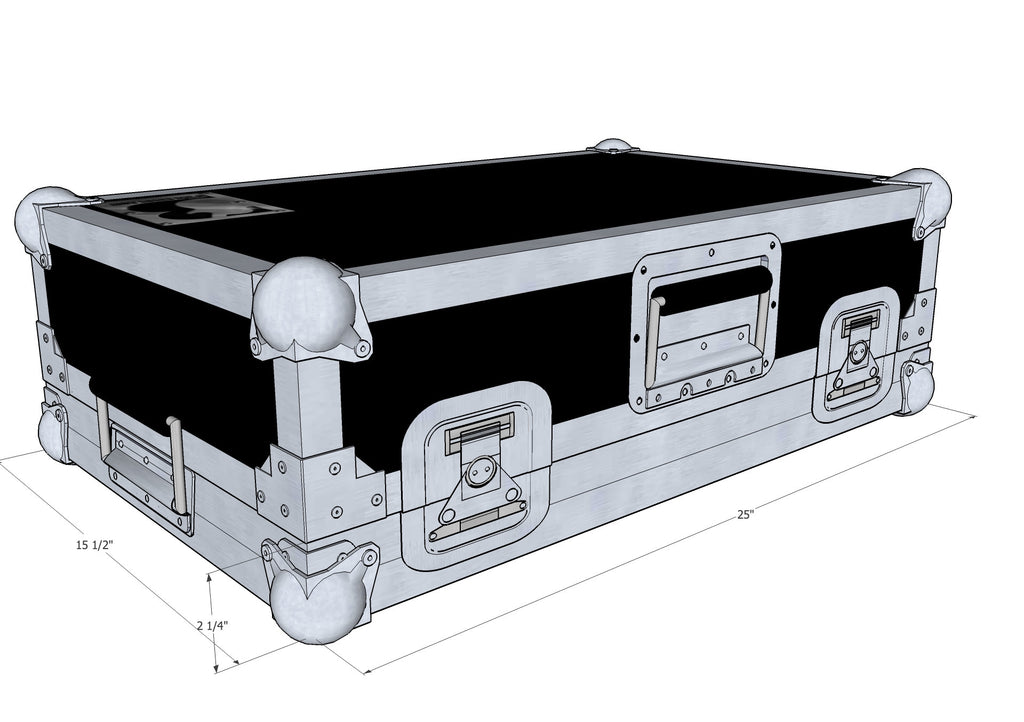 PT1 Pedal Train Case PT-1 Classic
PT1 Pedal Train Case PT-1 Classic
Details
Features of a Brady Cases Pedal Board Case include:
Fits the Pedal Train PT1
Rugged case that lasts a whole lot longer than factory cases
Completely customizable
Quality latches on front and back latch solidly
Quality foam lines all sides of the board and your pedals
Your pedal investment is solidly protected from the abuse of transport
Specifications:
22" W x 12.5" D x 5" H (foam to foam)
25" W x 15.5" D x 8 inchH (exterior edge to edge)
1/4 inch weight is approximately 19.6 lbs
Hybrid valence tongue & groove
Double angle extrusion
Small ball corners
High strength blind rivets either extrusion or washer backed
1 recessed handle on front, 2 surface handles on sides
4 zinc recessed latches (2 in front - 2 in back)
plank foam in base and ester foam in lid and sides
We give a standard of wiggle room on the total width and depth of the frame of the board so the lid comes off easier. If you want it to be exactly snug, please put in the notes that you want it to be exact when ordering but we do recommend it. Also, if you have pedals that are abnormally tall in the back, please note what size you'd need. Or measure from the bottom of the pedal board, excluding the feet as they'll sink into the foam to the top of the tallest pedal in the back. We recommend pedals sinking into the foam about - so the pedals are snug inside the foam.
Note: we are not affiliated with PedalTrain. The PedalTrain board is not included. Pictures show different options - the extra space, corner casters and pullout handle are additional features.