Click image to enlarge and use arrow keys to see more!

Click image to enlarge and use arrow keys to see more!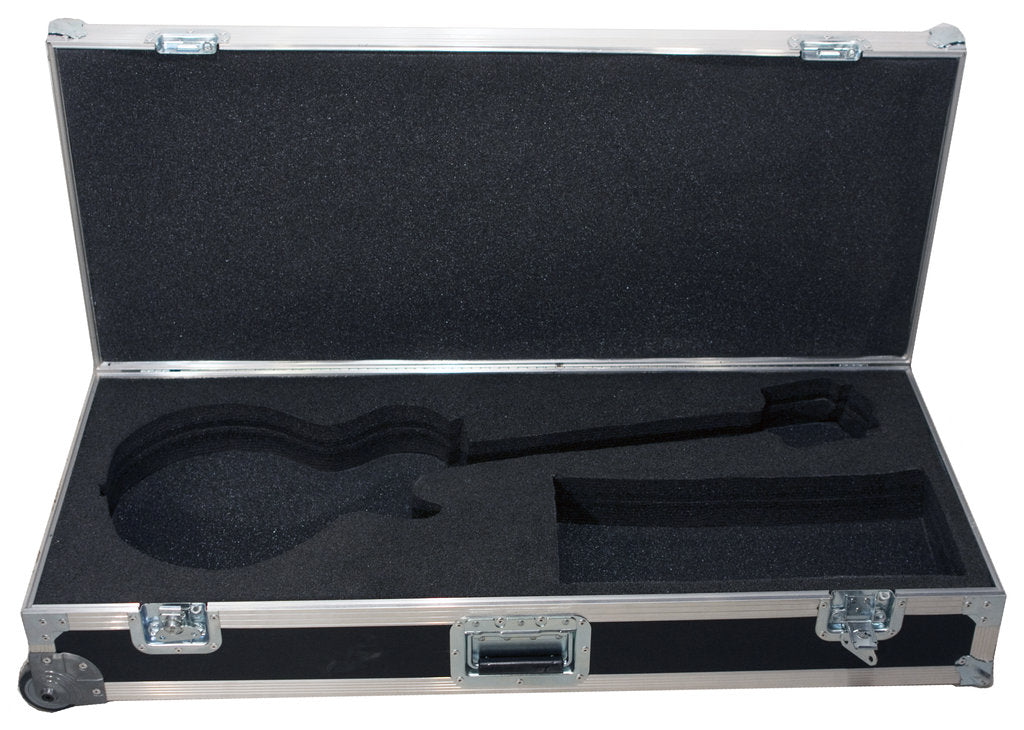 Custom Guitar Case
Custom Guitar Case
Details
Features of a Brady Cases Guitar Case include:
Extremely durable casing that meets industry ATA standards
Foam is custom cut to your guitar (not a general shape like most companies unless requested)
Accessory storage space is added at no charge
Latches tight and seals from water or external conditions
Lid snaps shut easily and solidly
Quality high-density foam lines all sides of the guitar
Your guitar investment is solidly protected from the abuse of transport
Specs:

Birch plywood w/ ABS Laminate (1/4 inch black is standard)
Hybrid aluminum valence and double angle extrusion
Steel ball Corners
Industrial Rivets
1 recessed handle on front, 2 recessed handles on sides (3 total)
2 recessed latches on front
At least 1" high-density foam on all sides of the guitar
Options (Contact for exact pricing):
Velvet can be added of any color or type
Add extra foam
We can make it a double guitar case
Many, many more options... see below!
We can do a case that has a mix of 1 acoustic, a bass or electric or a double of two guitars. Doubling up guitars makes flying easy to get two cases in one case under 50 lbs (polypropylene recommended). 
Corner casters make the cases easy to roll behind you in airports (adds 1.8 lbs for the pair).