Click image to enlarge and use arrow keys to see more!

Click image to enlarge and use arrow keys to see more!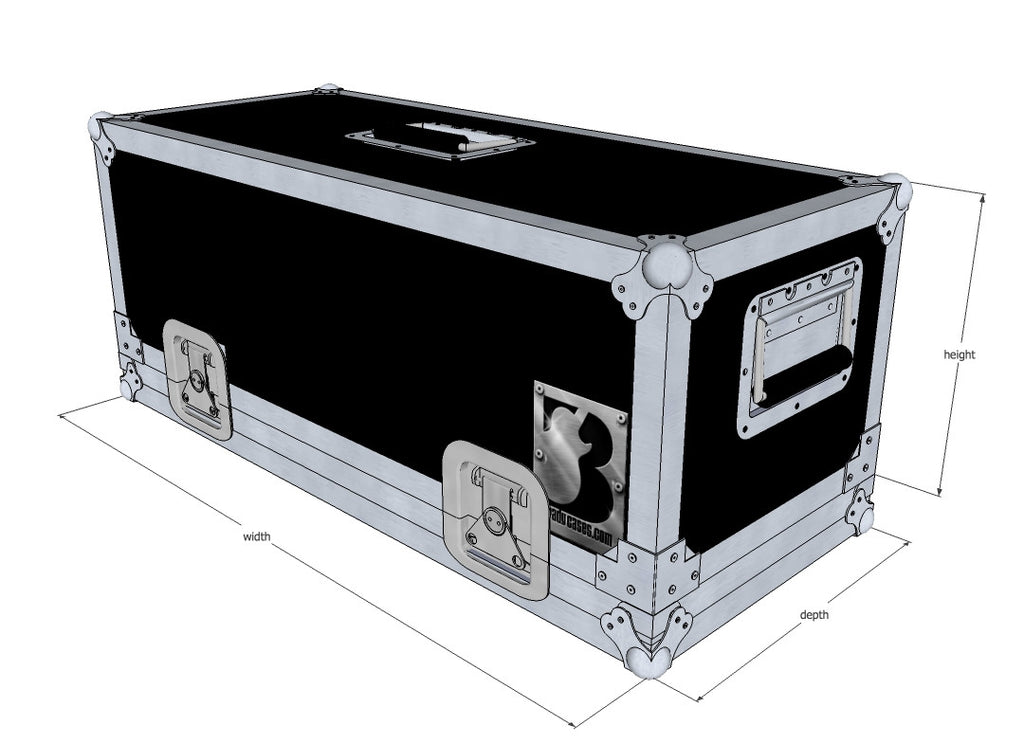 Details
Features of a Brady Cases Lift-Off Amp Head Case include:
Extremely durable casing that meets and exceeds ATA 300 standards
High quality foam completely surrounds your amp, keeping it safe in transport
Can be lift-off, drop-in, live-in or combo (head/rack/cab, etc)
Latches tight and seals from water or external conditions (can be gasketed)
Your amp investment is solidly protected from the abuse of transport
We can house multiple cabs, racks, heads, compartments & drawers in any combination in any case
We are a custom case manufacturer and can meet any needs you have
Birch w/ ABS laminate (black 1/4 inch is standard)
Hybrid valence tongue & groove
Double angle extrusion
Ball corners
High strength steel rivets either extrusion or washer backed
3 recessed handles total (1 each side & 1 on top)
4 zinc recessed latches on sides
1" plank foam in base and 1" ester foam on all sides and lids
Please Note: When measuring your amp, make sure you measure the width x height x depth, note if there is any slant at the base (some amps are narrower at the top than the bottom). On the height, exclude the feet and handles as they will sink into the foam. We give of wiggle room on the entire width and depth of the case to make the case come on and off easier so the foam doesn't pull the amp up with the lid. The foam is pretty forgiving and will provide plenty of shock-absorption, but let us know if you don't want to have the of extra room and to make it exact to the dimensions you provide in the notes when you check out.
How Ordering Works:
Once you place an order please verify the dimensions when you order either in an email or in the notes of the checkout cart. Before we start construction of your case we will either have to have you supply the dimensions hand-measured to us or have us verify what we have on file. We do this to make sure you get a case that fits your amp. Sometimes manufacturers change their dimensions or just supply wrong dimensions. We want to make sure we get it perfect the first time! Thanks!
Website saying "Not Available"? Contact us and we'll quote it for you!